Diversify Dentistry Youth Summit at SPEAR Inspires Future Dentists
Diversity in Dentistry Mentorships, Inc., has been fortunate to have SPEAR be a proud sponsor and supporter of our mission to foster diversity in dentistry. Our Diversify Dentistry Youth Summit at SPEAR was a resounding success thanks to their collaborative efforts.  It was exciting to inspire the next generation of diversified future dentists.
Check out the article from SPEARS News summarizing our youth summit: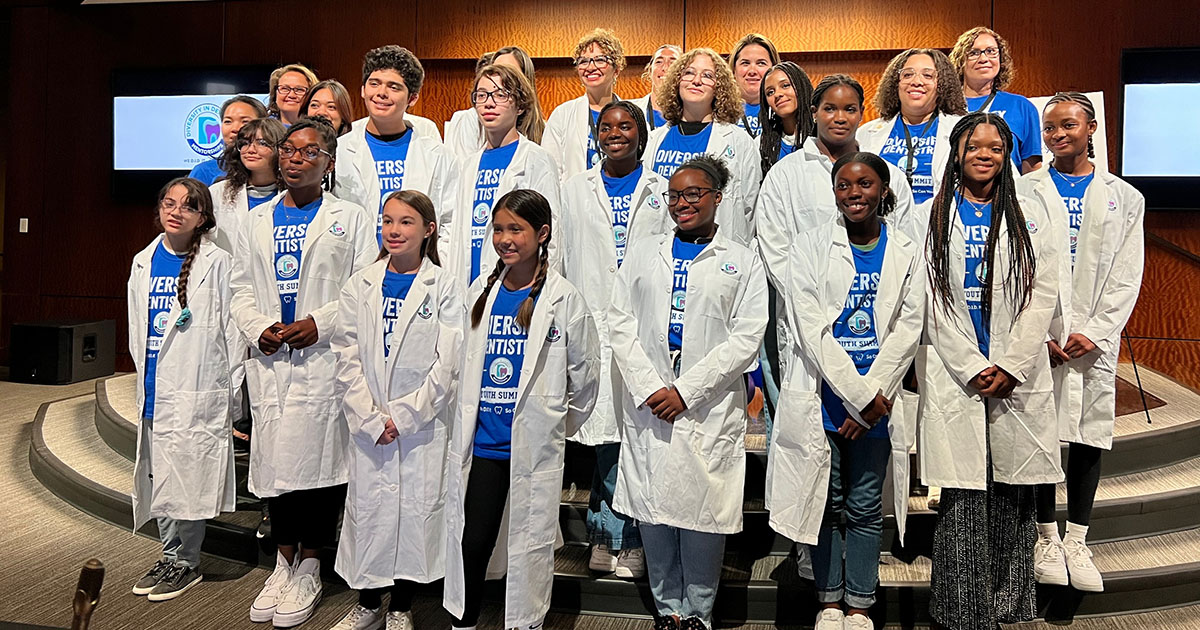 "Spear Education was pleased to host nearly 15 future dentists on July 11, 2023, as part of Diversity in Dentistry Mentorships' pathway program, Diversify Dentistry Youth Summit, on Spear's campus in Scottsdale, Arizona. Spear hosted the inaugural Youth Summit in the fall of 2021 with nearly 30 students. This event aimed to empower historically underrepresented middle and high school students from African American/Black, Latinx, and Native American backgrounds, providing them with insight, education, and fun experiences to explore the world of dentistry.
"We believe our Youth Summits serve to break down barriers of opportunity and ignite the immense potential that lies within each one of our mentees," said Dr. Laila Hishaw, founder of Diversity in Dental Mentorships. By reaching out to youth at an early stage, the organization strives to demonstrate the rewarding nature of a career in dentistry and make it an attainable goal for students from underrepresented backgrounds through mentorship.
The Diversify Dentistry Youth Summit provided participants with a comprehensive understanding of dentistry, including working with experienced dental mentors. Participants delved into Dental Anatomy 101, gaining valuable knowledge about the structure of teeth with hands-on dental experience, and had the chance to take part in a panel discussion with Dr. Hishaw and other esteemed dentists.
The day concluded with an exciting White Coat Ceremony for participants. This symbolic gesture represented the passing of knowledge and support from experienced professionals to the aspiring dentists.
Spear Education takes pride in partnering with Diversity in Dental Mentorships, Inc. 501(c)(3) to offer opportunities like the Diversify Dentistry Youth Summit. By nurturing the dreams of local youths and igniting their passion for dentistry, we aim to create a future generation of diverse and compassionate oral health care professionals. Together, we can work towards improving the overall delivery of equitable oral health care to everyone in our communities.
For more information on Diversity in Dental Mentorships, visit their website at https://diversityindentistry.org/about/"
Read the full article here.